New trail set to show whether nature really is the best medicine!
An outdoors social enterprise boosting health and wellbeing in the Cynon Valley is joining forces with Cardiff University scientists to see whether nature really is the best medicine! Cynon Valley Organic Adventures has partnered with researchers to create a nature trail to explore the benefits of green 'social prescribing' on health, wellbeing and quality of life. The trail in Abercynon will provide opportunities for GP referrals and for community members to take part in nature-based activities.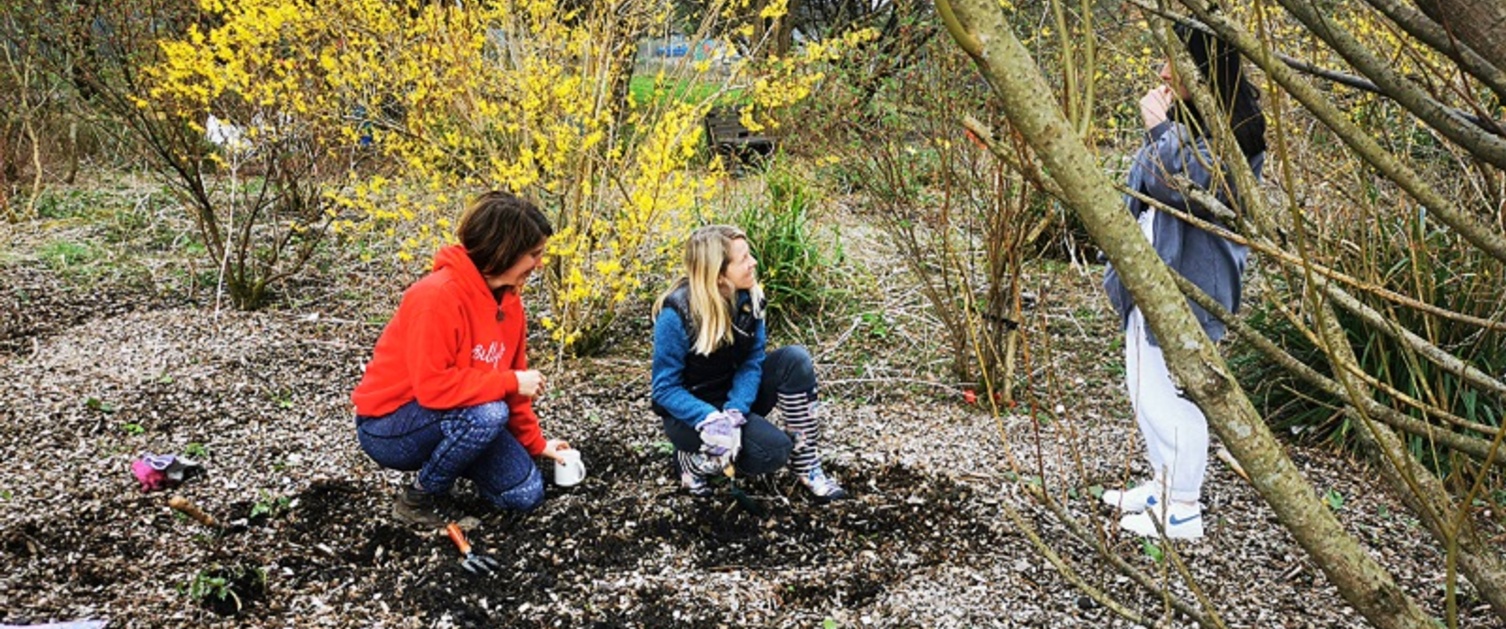 The effects will be monitored by a team led by Professor Les Baillie of Cardiff University's School of Pharmacy and Pharmaceutical Sciences. The project is backed by Accelerate, a pioneering collaboration between Welsh universities and the Life Sciences Hub Wales that helps to put innovative ideas into practice.Social prescribing allows GPs and other healthcare professionals to refer people to nature-based activities including gardening, 'green' gyms and woodland classroom sessions. Cynon Valley Organic Adventures runs a range of health and learning initiatives for local people, school children and groups, increasing employability skills and reducing loneliness and isolation amongst those who attend its courses and sessions.Cynon Valley Organic Adventures founder and director Janis Werrett said: "We're delighted to be partnering with Cardiff University and Accelerate to create a nature trail that will help measure the benefits of social prescribing. "I know from personal experience that as you nurture nature, nature nurtures you back. Three of us set up CVOA in 2018. As we cut back five years of nettle growth and fixed up fences across our site, our wellbeing began to improve. Just as the garden grew, we grew healthier and happier with it."Professor Baillie said: "At its heart, our partnership is about creating a community nature trail in Abercynon. Cardiff University aims to support the community, providing expertise from groups like our Pharmabees project to help CVOA create pollinator-friendly spaces and to provide linked educational resources."Green prescribing is very topical, but there is a need for more robust scientific evidence to help society gain a better understanding of the benefits it can bring to people's lives. We will work with local GPs and patients in the Cynon Valley to capture how connecting with nature can promote health and wellbeing. Recording patients' experiences of the nature trail will help us generate some real-world data on the benefits."The GP practices involved in the scheme are Glan Cynon Surgery (formerly Rhos House Surgery and Cynon Vale Medical Centre), Abercwmboi Medical Practice, Cwmaman Surgery, Penrhiwceiber Medical Centre and Abercynon Medical Centre.Cynon Valley Organic Adventures was set up three years ago in partnership with the Green Valley Wellbeing Group, working closely with local GP surgeries and wellbeing coordinators for referrals. Initially the group rented its five-acre riverside site - which includes woodland and a community garden - before earlier this year obtaining Welsh Government funding to buy the land.CVOA offers wellbeing activities, accredited learning that breaks down barriers to work, and summer school for children aged five to 12. The wildlife garden brings people together to grow and cook food and develop friendships, while the Garden Shed Café - a rustic cabin with an outdoors cooking area - will be available to hire as a training venue and open as a community café as soon as Covid-19 restrictions allow.Ideas for the trail include a Celtic flower meadow, local art work, a sensory garden, medicinal garden and a water feature. The first phase of the project begins this month (April 2021), with researchers gathering views on green prescribing from Cynon Valley doctors and patients, while patients will start to be referred this summer to help create the trail. Wellbeing will be measured throughout the project, which is funded for 10 years.To find out more about 
Cynon Valley Organic Adventures
, visit the website or follow its 
Facebook page
.The nature trails partnership forms part of Cardiff University's Civic Mission, working with schools, colleges, organisations and communities of the Cardiff Capital Region and in Wales, the UK and internationally to promote social cohesion and improve levels of health, wealth and wellbeing.