Just Splash the Cash in Pontypridd
Rhondda Cynon Taf Council acquired the Freehold interest of the premises at High Street, Pontypridd, known as the former Bingo Hall and Angharad's Night Club, at an agreed price plus VAT, fees and Land Transaction Tax. £1,333,333.40 inclusive of VAT on 09 March 2020This value covers more than just the land in this title Search7 addresses found Quality Tandoori, 75-77 High Street, Pontypridd, CF37 1QN 77a High Street, Pontypridd, CF37 1QN 78 High Street, Pontypridd, CF37 1QN 80 High Street, Pontypridd, CF37 1QN 81-82 High Street, Pontypridd, CF37 1QN 83 High Street, Pontypridd, CF37 1QN 84-85 High Street, Pontypridd, CF37 1QN Burton Menswear 97-99 Taff Street Pontypridd sold for £300,000 on 31 March 2021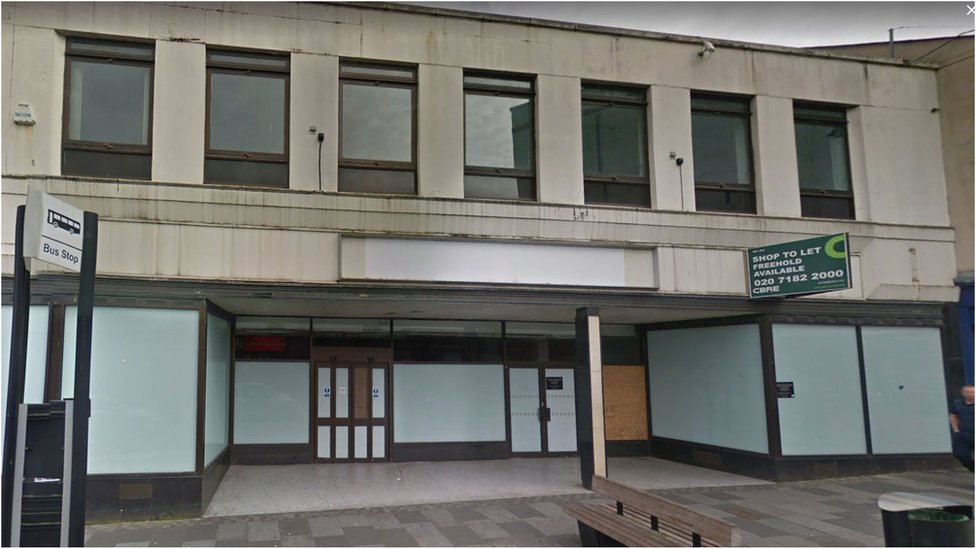 Marks & Spencer, Dorothy Perkins and Burtons buildings (96-99a and 100-102 Taff Street) have also been acquired with Council and Welsh Government investment. Photograph from BBC Wales 
M&S 100-102 Taff Street Pontypridd CF37 4SL no record of sale yet at HM Land Registry
 The old Woolworths opened in Pontypridd in 1921, now B&M bargains. Last, sold for £2,000,000 on 03 December 2014 so what is the M&S store worth today?
RCTC Just want to knock it down.
https://aberdareonline.co.uk/news/rhondda-cynon-taff/it-looks-lots-more-money-being-spent-pontypridd-not-forgetting-%c2%a32-million
 Pontypridd Lido cost more than £6m            I believe RCTC purchased Iceland Foods Plc 52-53 Taff Street Pontypridd CF37 4TD Last sold for £800,000 on 16 November 2018 There was a planning application in for the M&S store, 17/1217/10 | The refurbishment and retention of the ground floor retail unit (A1), residential conversion of first floor and erection of an additional floor and additional space to the rear of the existing building to create 16 affordable and 6 market residential units, retention of the basement for car parking, and associated works at Unit 100-102 Taff Street, Pontypridd (Amended description 21st December 2017) | FORMER MARKS AND SPENCER, 100-102 TAFF STREET, PONTYPRIDD, CF37 4SL Not forgetting the Precinct and the millions spent on the buildings and the £2 million vanity footbridge
Aberdare was promised a new Medical Centre years ago that never happened WHY?
Rhondda Cynon Taf Council acquired the Freehold interest of the premises at Rhos House Surgery55 Oxford StreetMountain AshCF45 3HDProperty descriptionLand on the North East side of Oxford Street and is the former site of 51, 53 and 55 oxford Street, Mountain AshThis is how HM Land Registry has described the property in the register           Last sold for£150,000 on 28 June 2019 to Rhondda Cynon Taf CouncilThis Property is still vacantThe £4m Mountain Ash purpose-built facility, named Tŷ Calon Lān, will become home to the newly merged GP practice.