Happy 10th Birthday but, the Minor Injuries Unit atYsbyty Cwm Cynon is closed
The Minor Injuries Unit at Ysbyty Cwm Cynon is currently closed and will reopen in early 2022. Please use the A&E department at Prince Charles Hospital instead of this service. More information can be found in this statement on our Facebook page: 
www.facebook.com/CwmTafMorgannwg/posts/5000786146602934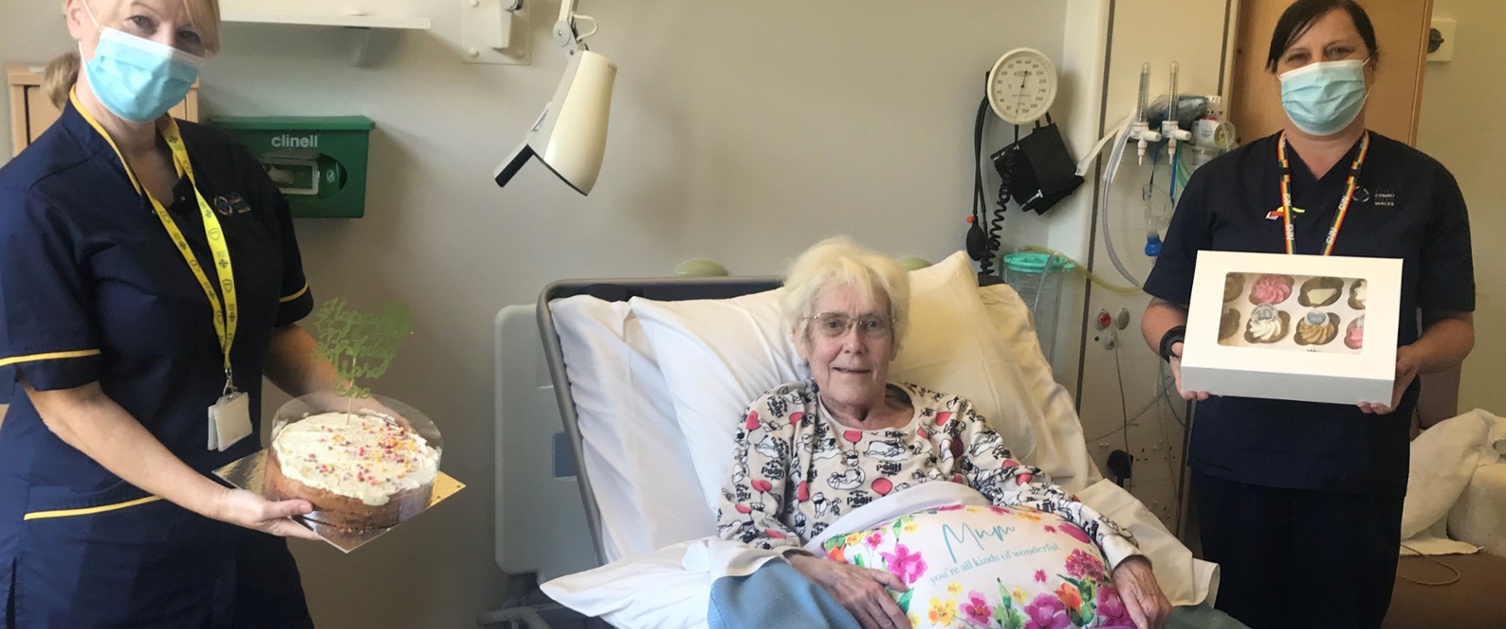 Cwm Taf Morgannwg University Health Board
psdrSl502801rO7gth1 25o b6elc
  ·  An update on the Minor Injuries Unit closure at Ysbyty Cwm CynonOn Tuesday, September 7, we announced the temporary closure of the Minor Injuries Unit (MIU) at Ysbyty Cwm Cynon (YCC) due to a staffing issue and the minor injuries service was moved to Prince Charles Hospital (PCH).During this time, a thorough review of staffing at the unit has taken place and we have determined that we require a greater number of staff who are suitably trained in order to provide a sustainable service that isn't subject to further disruption.This training is now underway and as this process will take some time to be completed to the highest standards, we anticipate that the Minor Injuries Unit at YCC will now reopen in early 2022.The option of temporary staffing arrangements to enhance the Unit was investigated. Unfortunately, we could not be assured that this would be consistently available through the coming months, which would result in the unit having to close and re-open at very short notice. In order to offer a consistent service and give our patients certainty we will continue to deliver the minor injuries service at PCH where its location, alongside the Emergency Department, will offer greater resilience.We appreciate that this delayed reopening of the Unit at YCC will be disappointing news for our communities however we are absolutely committed to reopening the MIU as soon as the staffing issues are resolved. We also want to reassure our communities that there are no plans to close the Minor Injuries Unit at Ysbyty Cwm Cynon in the long-term and this is very much a temporary closure.Our A&E and minor injuries services are seeing a huge demand at the moment. To help us help you, please consider the best place to get treatment if it's not urgent. Your pharmacist can help with many common problems, and you can also call 111 or visit the online symptom checker at
111.wales.nhs.uk.
We apologise for any inconvenience this temporary closure may cause and would like to thank you for your patience and cooperation during this time as we work to further improve your local MIU service at YCC. This week Ysbyty Cwm Cynon(YCC) is 10 years old.  We celebrated today with cakes for staff and patients on all of the six wards.Ysbyty Cwm Cynon is part of a proud tradition of community health services in Wales.  It was built to replace three local hospitals; Aberdare, Mountain Ash and St Tydfil's. It welcomed its first patients 10 years ago on April 21 and 22 (2012) and its first visitors on April 23.To celebrate its 10 year anniversary staff and patients enjoyed tea and cakes on all the wards. The celebration will continue with a tree planting ceremony to commemorate both the anniversary and the Queens Jubilee in the summer months ahead.Julia Wilkinson, Clinical Service Group Manager for Community Health said: "Although much has changed in health over the past few years, Ysbyty Cwm Cynon has always had a strong community that supports the hospital, its staff and patients. The COVID-19 pandemic reiterated this, with everyone pulling together to keep services running to support our local community."Keith Powell, Business Manager for the community hospitals said:  "I moved from Aberdare General Hospital to Ysbyty Cwm Cynon 10 years ago this week, and although staff were uncertain at the time how this new hospital would feel for the community, it has been a great move.  The beautiful building and gardens have been the hub of the community.  With the huge atrium just inside the main doors we have been able to hold many events such as choirs, arts and crafts stalls and local school performances, where we have been able to invite the community into the hospital to come and enjoy what we have going on as well as to entertain our patients. We are looking forward to getting back to normal to bring YCC alive again."