Further interventions announced to stop the spread of Coronavirus in RCT. But the pubs remain open?
The Welsh Government has announced that further interventions will come into force across all of Rhondda Cynon Taf from 6pm on Thursday 17, September, to help prevent increasing Coronavirus cases from spreading further. The Council is awaiting the publication of Welsh Government guidance, which is expected tomorrow morning, however the Council has created 
this webpage
 to give an indication of the nature of the restrictions. This information will be updated as soon as the relevant guidance is made available.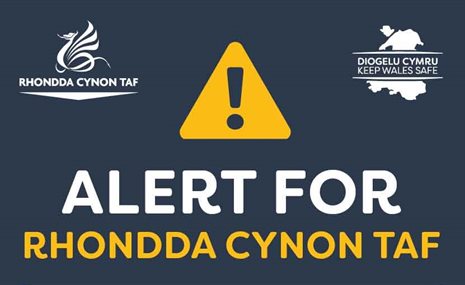 The new restrictions will, however, apply to everyone living in the Rhondda Cynon Taf County Borough Council area. They are being introduced following a large number of confirmed Coronavirus cases, which continue to rise, and the imperative need for residents to follow social distancing guidelines.
Councillor Andrew Morgan, Leader of Rhondda Cynon Taf Council, said: "Following a continued rise in confirmed cases over the last 14 days, further interventions are unfortunately now necessary to help control the spread of the virus in Rhondda Cynon Taf."These additional measures form part of the wider local lockdown plans and are designed to break the trend of transmission.  With around 350 confirmed cases recorded over the past twelve days, the introduction of tougher measures is now needed and whilst these will be regularly reviewed, I would urge residents to strictly adhere to the measures once in place so that we are able to relax the interventions at the earliest possible opportunity."Whilst the interventions will include a number of facets, it continues to be mandatory for face coverings to be worn appropriately in all indoor public spaces like supermarkets and shops unless there is a genuine exemption or excuse; and we are continuing to ask residents to volunteer to wear them in all busy public spaces – including outdoor areas such as high streets and outside school gates at pick-up and drop-off times."We need everyone's help in RCT to stop the further spread of the virus, and the best way to do this is by strictly adhering to the advice, guidance and interventionary measures in place – they are there to protect you, your family and your friends."
The new measures will be enforced by the Local Authority and South Wales Police, and kept under regular review. If the number of cases do not show signs of falling, further restrictions will be considered by Welsh Government.For further details about the further local interventions announced today, 
please visit Welsh Government's website here
.Posted on Wednesday 16th September 2020