Be Active RCT – helping people to improve their physical and mental health
Yoga, gardening, bushcraft, chair aerobics, dance, mindfulness and walking are just some of the sessions being delivered by the Be Active RCT partnership project to help people across Rhondda Cynon Taf improve and maintain their physical and mental health. 
The Be Active RCT programme aims to improve wellbeing and increase active lifestyles by offering easy to access activities in the community. This free service including one to one support and group sessions, is open to everyone and suits all ages and abilities.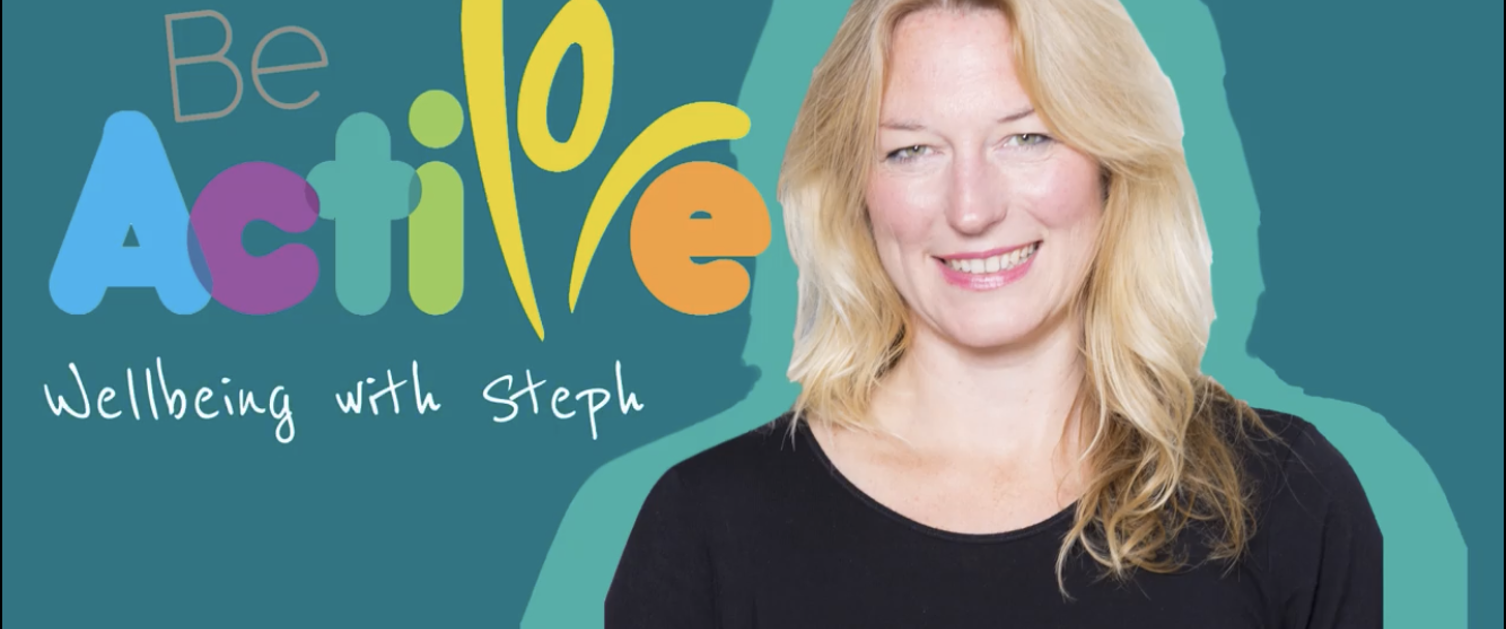 Despite the restrictions imposed by the pandemic, the programme has adapted and continued to deliver its services online via Zoom and one to one support over the telephone. With the easing of restrictions, it is now able to reintroduce socially distanced sessions in the local community. 
Steph Duffy, Health and Wellbeing Officer at local housing association RHA, who is part of the team leading sessions, said, "It's more important now than ever to take care of ourselves. Our physical and mental health are interconnected and affect each other. Small changes to our lives such as short walks can have a huge impact on our wellbeing both physically and mentally.  
"We know how difficult social isolation and loneliness can be and the pandemic has made this harder to deal with than ever. Our online sessions have been a lifeline to many people and it's been a privilege to support participants at this time. 
"We will be continuing to deliver some activities online for those who like to join in from the comfort of their homes but we are very excited to launch new groups such as healthy walks, gardening and outdoor seated yoga. This will give people the opportunity to connect to other people in their community again."  
An exciting way that Be Active RCT was able to reach people and help them to relax through mindfulness practice, during the pandemic, was through the personalised delivery of Mp3 players to participants' homes. The Mp3 players contained a selection of pre-recorded mindfulness practices. The feedback from these engagements was fantastic, with almost all participants reporting better sleep, less anxiety and an increase to their resilience.  
Be Active RCT has also partnered with the local authority through RCT Sport to deliver health and wellbeing courses to support teachers across the community. 
The feedback received was really positive, with participants reporting better mental and physical health.  
One local teacher said 'Amazing session this evening. Thank you. A perfect tonic for our mental health during these challenging times' 
There are a number of Be Active RCT activities currently available; 
• Weekly yoga sessions every Thursday at 6pm  
• Chair yoga every Wednesday 10am  
• Health walks every Tuesday at 10am starting out from Tonypandy High Street  
• Social strollers health walk every Monday evening from Treorchy 
• Beginners Gardening groups 
• Woodland Therapy Groups 
• Chair Exercise every Tuesday at 10.00am 
Steph added; "These sessions are open to everyone in the community and can help you to meet new people and improve the way you feel by being more active and take small steps to feeling better.  
"I'd like to say a big thank you to those who have already joined us and look forward to welcoming even more."  
The Be Active RCT programme was launched in July 2019. It is delivered in partnership by RHA, Interlink RCT, Ynysbwl Regeneration Partnership, Spectacle Theatre, Active Nutrition, Cambrian Village Trust and Volunteering Matters. The project is funded by Welsh Government, Sport Wales and Public Health Wales, through their Healthy and Active Fund (HAF).  
The health and wellbeing activities are part of a range services in the community that are being highlighted as part of Cwm Taf Morgannwg University Health Board's #YourLocalTeam campaign.  
The campaign aims to raise awareness of the range of professionals in the community who can help patients without the need to go to the GP. 
For more information please see the Be Active RCT Facebook page www.facebook.com/BeActiveRCT/ email BeActive@rhawales.com or call 01443 424272. 
*For further information please contact Alison Watkins on 07854 386054 or email info@alisonwatkinscommunications.com