When was permission given for demolition on this Grade 2 listed building?
Posted by Lewis on the 3rd February 2015
Photograph taken 11 July 2014
Below taken from CADW publication:
It is a criminal offence to alter, extend or demolish a listed building in any manner that would affect its character as a building of special architectural or historic interest without listed building consent.
From what appeared on Twitter Yesterday AberdareOnline did a bit of research on the building and as it is virtually in the middle of Aberdare Town conservation area and a fly tipping hotspot.
The council have been aware of this building for a number of years therefore it comes as a surprise that yesterday at the comments made by RCTC.
A Planning Application below for 8 flats 2007
Conservation Areas
Aberdare town centre
Planning Applications
Number: 062290
Proposal: Conversion to 8 No. self contained flats.
Date: 2007-06-11
Number: 062291
Proposal: Conversion to 8 No. self contained flats, re-furbishment of external envelope.
Date: 2007-06-11
Number: 062292
Proposal: Demolition of part retained wall to Griffith Street (Sunday school building only) (Listed Building application)
Date: 2007-06-11
But then on Friday 19 July 2013 a planning application for demolition was received by RCTC
https://planning.rctcbc.gov.uk/online.../applicationDetails.do?...43956
Reference, 13/0736/23. Application Registered, Fri 19 Jul 2013. Address, BETHANIA CHAPEL, GRIFFITH STREET, ABERDARE. Proposal, Demolition works to ..
Rhondda Cynon Taf Council why have you deleted details of this application?
We ask RCTC has this application been in put to the Development Control Committee?
The Chapel is a grade 2 listed building http://www.rctcbc.gov.uk/en/environmentplanningandwaste/planning/listedbuildings/listedbuildings.aspx
http://cadw.wales.gov.uk/historicenvironment/help-advice-and-grants/makingchanges/listedbuildconsent/?lang=en
http://www.welshchapels.org/search/nprn/8920
http://www.britishlistedbuildings.co.uk/wa-10869-bethania-chapel-aberdare
http://anws.llgc.org.uk/cgi-bin/anw/frames/browse2?inst_id=44&coll_id=76119&expand=
10869 53/A/38(5) Rhondda Cynon Taff Aberdare BETHANIA CHAPEL 300219 202490 10/01/1991 10/01/1991 II True TRUE
http://discovery.nationalarchives.gov.uk/details/c/F208485
https://planning.rctcbc.gov.uk/online-applications/applicationDetails.do?activeTab=consulteeComments&keyVal=_RHOND_DCAPR_28507
Photograph Reported to RCTC December 30 2014
Photograph fly tipping Reported to RCTC 14 November 2014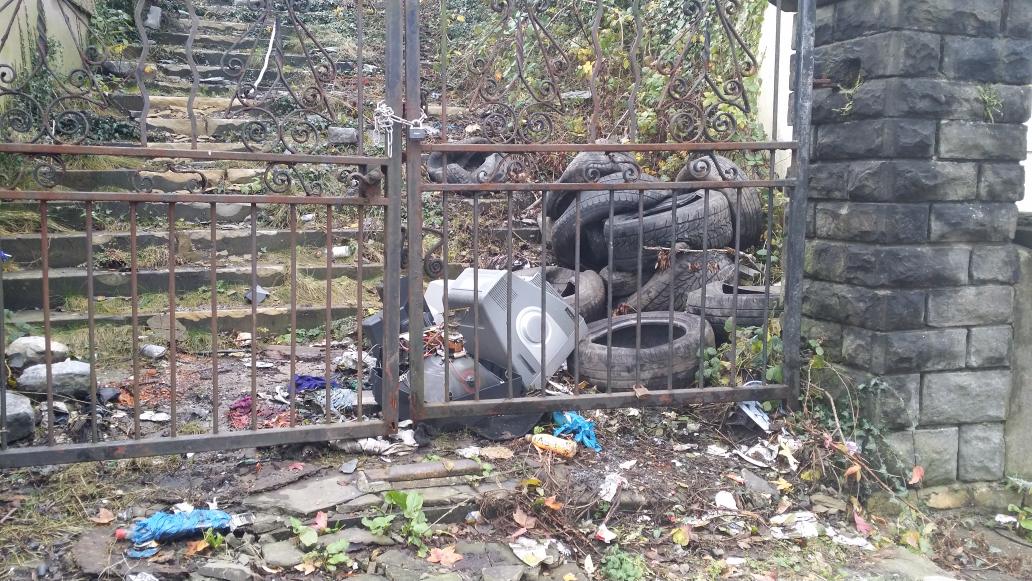 Photograph to RCTC 2 February 2015 further complaints about the same fly tipping
Appears Developers can just about do, as they want in RCT.
Is this council out of control? The Labour leadership hasn't control of its director's or managers to allow this to continue or is it they just cant be bothered?