Wood challenges Miliband: Drop Tory cuts to build progressive alliance
Plaid Cymru has today (Thursday) challenged Labour to end their commitment to Tory cuts.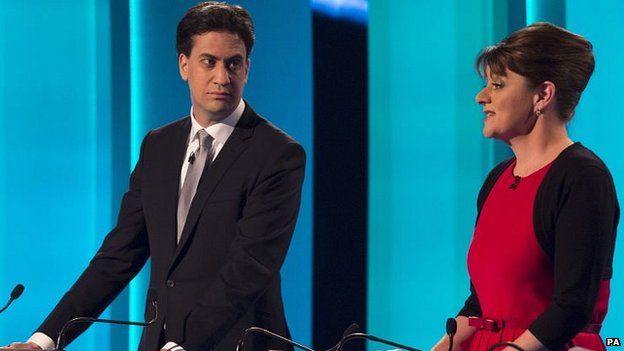 The Party of Wales stated that this would be necessary in order to secure the support of progressive parties and deliver the best possible deal for Wales and the rest of the UK.
Polls indicate that neither Tory nor Labour have done enough to win a majority in Parliament and some indicate a resurgence in Tory support.
Party of Wales leader Leanne Wood said:
"People have had enough of political parties thumping lumps out of each other during election campaigns. So many, in communities across Wales, tell me they fear another five years of Tory rule would be bad for businesses, damaging for public services and against Wales' national interest.
"In the event of a hung parliament Plaid Cymru will work with progressive partners in the SNP to deliver a rebalancing of power and wealth away from the Palace of Westminster and in the hands of people across these islands.
"I call on the Labour leader to change direction - for Labour to ditch their commitment to Tory cuts and to work with progressive parties to end Tory rule.
"Plaid Cymru wants to secure parity of funding and responsibility for Wales with Scotland so we can deliver decent public services and invest in our economy.
"We're calling for an end to austerity and instead balancing the books through job creation and infrastructure investment.
"It's time weapons of mass destruction were confined to history and we divert funds to improve standards of living and prospects for people.
"Surely Labour would rather accommodate such sensible plans than make this a decade of damaging Tory rule?"