Summer Reading Challenge
Libraries across Rhondda Cynon Taf are once again joining forces to launch the Summer Reading Challenge 2018.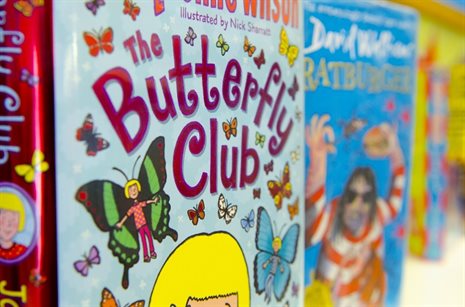 Youngsters are being encouraged to take a leaf out of their parents and guardians books, and go along to their nearest library pick up a book during the school holiday – there are thousands to choose from! 
The aim is for four-to-11 year-olds to read six books as part of this year's Summer Reading Challenge during the school holidays. 
Activities are taking place at libraries across the County Borough to encourage young people to read more during this time. 
This year's theme is Mischief Makers and young readers are urged to sign up to the FREE Summer Reading Challenge at their local library today - all they need to do is complete six library books of their choice in order to collect some exclusive rewards along the way.
To take part in the 2018 Summer Reading Challenge, all you need to do is take the children along to their local library, where they will be given a collector folder to keep a record of their reading journey. 
As children read at least six books over the summer holidays, they collect stickers.
There is a whole host of fun events and activities planned at Rhondda Cynon Taf libraries for families over the summer to celebrate the 2018 Summer Reading Challenge. Just contact your local library to find out how to take part.
 "The Summer Reading Challenge is an important and enjoyable initiative which runs throughout the school holidays at libraries across Rhondda Cynon Taf.
"It not only encourages our young people to pick up a book during a time when they may not necessarily do so, especially when the sun is shining and they would rather be doing other things, but the Summer Reading Challenge is also a great way to introduce young people into our libraries if they have never been inside one before."
More than 850 young people between the ages of four and 11 took part in last year's Summer Reading Challenge, reading more than 19,000 books between them.
Do you want to be a Mischief Maker this summer? Pop along to your nearest library branch in Rhondda Cynon Taf and sign up to the FREE 2018 Summer Reading Challenge.
Posted on Wednesday 25th July 2018