Help Us To Put RCT on the Map
The tourism sector within Rhondda Cynon Taf has grown significantly, with guests from China, Australia, Germany and the Middle East amongst over two million people visiting in 2017.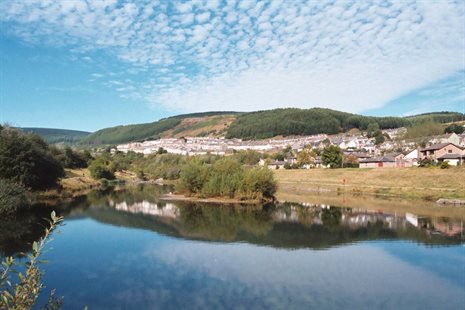 Working in collaboration with tourism providers across the county borough, the Council's Tourism Service is developing a new Destination Management Plan, which will be RCT's tourism strategy for the next three years (2019 – 2022).
Collectively, the Plan provides a real opportunity to develop, raise the profile and fully establish RCT as a successful visitor destination; one which residents are proud to live in, people are proud to visit, and organisations are proud to do business - start-up, invest, and grow.
The Plan needs to be representative of the views, needs and experiences of all RCT's tourism stakeholders: from visitors to residents and businesses to projects, and therefore the Council's Tourism Service would like to offer the opportunity to have your say in our consultation survey and shape our future plans.
Cllr Robert Bevan, Rhondda Cynon Taf Council's Cabinet Member for Enterprise, Development and Housing, said:
"Next year is Visit Wales' official Year of Discovery. This is fitting for us as we do consider ourselves a hidden gem. Of course, people all over the world have heard of the Rhondda, Aberdare and Pontypridd, but there are many outside of Wales who would not know what else makes up Rhondda Cynon Taf..."
"We have a fantastic tourism offer, rich in heritage & culture, epic landscapes, outdoor activities and world-class visitor facilities. We're the birthplace of the Welsh National Anthem and home to unique attractions such as the Welsh Mining Experience, keeping our mining heritage alive with interactive tours led by our guardians of coal's history, our former miners. There's also our communities, renowned for their inimitable character and wonderful warm Welsh welcome, which shines through when you visit our shops, theatres, hotels, eateries and attractions."
"We have the potential to welcome even more visitors and to boost the tourism-related economy even further by working together and having a strong future plan. This can only be achieved if people get involved, have their say on what direction the Destination Management Plan should take, I urge everyone - whether you're a resident, running a coffee shop or have an interest in the area, to get involved."
Complete the consultation survey online  - it closes at 5pm on November 30.
For more information please contact the Tourism Service on 01443 424183 or email tourismenquiry@rctcbc.gov.uk.
Posted on Tuesday 13th November 2018